Mobile App Development
We build beautiful yet powerful iOS / Android applications that solve everyday business problems
Our Mobile App Development Services
We live in a world called Mobile-First where your customers rely heavily on smartphones for their online activities. Hence, you need to rethink the mobile experience and customer satisfaction.
Mobile apps have been the center of innovation for many years. With the ever-increasing market and latest technologies, mobile offers hundreds of new opportunities for brands to deliver value to customers in moments of need.
Whether the need is big or small, vital or trivial; we have been delivering mobile app development services to brands, organizations, start-ups and individuals from last 10 years.
We give
4 most important

things, that you will love to have
fast, flexible & COST-EFFECTIVE SOLUTION
2 business day TO KICK START A PROJECT
on time, On BUDGET DELIVERY
10+ years EXPERIENCE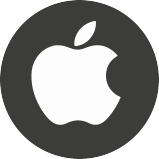 iOS Development
We are an iPhone/iOS application development company based in the USA that knows how to build high-performance, feature-packed apps for delightful user experience. Our team of technically savvy iOS developers can program in native languages such as Swift or Objective-C and can build cross-platform native applications using React Native (JavaScript) or Xamarin (C# & F#). Whether you are planning to build the mobile application for consumer needs and enterprises, QualDev will exceed your expectations (whatever they are).
Get In touch For Iphone & Ipad App Development
Android Development
Android is a fastest growing operating system for smartphone devices and has become popular with its every update. We know how to develop versatile, user-friendly, powerful and scalable applications of any category. Our full-stack Android developers are skilled with native and hybrid programming languages. This has given us the ability to build apps from simple to complex functionalities for various industries. We don't just build apps; we deliver perfection with every app.
Get In touch For Android Phone & Tablet App Development
Cross-Platform App Development
Cross-platform (CP) mobile app development is on the eye of developers and enterprises around the world. The enterprise most definitely likes the idea of building one version of mobile apps through a single workflow given the exponential increase in the cost of per-platform development and the need for rapid time to market. We at QualDev develop cloud-connected cross-platform mobile apps for iOS, Android and Windows that helps enhance audience reach on multiple platforms. Our cross-platform mobile applications are developed on the most popular frameworks such as Xamarin, Cordova (PhoneGap) and React Native. If you are looking for excellence in cross-platform development, then we deliver mobile apps with a competitive edge.
Get In touch For Cross-Platform App Development
What More We Can Do?
Mobile App UX/UI Design

We don't just bring the 'wow effect' into mobile apps but focus on developing design ideas that focus on meeting customer satisfaction in the mobile-first world.

Mobile App Testing, Support & Maintenance

Every mobile app demands its own set of user experience, technology, security and compliance checks. Some require constant support and maintenance based on the performance and business requirements. We are well equipped to meet any testing, support and maintenance requirements.

Mobile App Integration with Business Eco-System

The mobile app ecosystem is continuously evolving. Many brands and companies are concentrating on building the presence on a single application, by integrating all the business functionality in a single project. Using the modern development platforms, we can build cloud-connected cross-platform mobile apps that offer full access to device capabilities and native APIs. Thus, making it easy to integrate multiple functionalities of business ecosystems into the single application.

Native Mobile App Development

Native apps are built for specific platforms (Android/iOS) using the development tools and languages that the platform offers. We have the complete expertise in building native applications utilizing all the OS-specific features to offer an excellent app experience and customer satisfaction.

Hybrid Mobile App Development

Many businesses prefer hybrid apps over native apps mostly for the code compatibility with different mobile platforms like iPhone, Android given the exponential increase in the cost of per-platform development and the need for rapid time to market. As a full-service mobile app development firm, we used advanced mobile frameworks like Xamarin, Cordova (PhoneGap) and React Native that perform like native ones.

Mobile Enablement

QualDev's mobile enablement services can help you re-engineer your existing software/technology to the mobile platform in no time. Now you can mobilize your enterprise to increase customer engagement and employee productivity by delivering mobile-driven applications and solutions in real time. Meet the changing needs of your customers/employees and increase overall profitability.

Mobile Platform Migration

With innovation in technology and changing business scenario, companies are forced to update their applications and legacy systems to meet the new requirements. With extensive experience in a wide range of technologies, platforms and different enterprise architectures, we have moved and upgraded many legacy applications to the latest technologies and have helped companies significantly improve performance and scalability at the same time reducing maintenance and supporting costs.

Enterprise Mobile App Development

Technology has made it possible for the workforce to overcome geographical boundaries. It has also simplified the way we do business online. With enterprises focusing work from anywhere and have data available anytime. We understand enterprise mobility solutions and have worked with various security frameworks that work to protect sensitive and confidential information. Our veteran developers are dedicated to building enterprise mobility solutions that address the most acute business challenges and help the company improve core processes.

App Marketing & Promotion

Having an app built is the first step towards your business success. To make an impact and create a place for yourself in the crowded app market, you need a push of app marketing that will drive app installations and build the loyal customer base. We offer unique and competitive app promotional services that generate brand awareness, drive app installations and increase app engagement.
What Can We Help You With?
I have an awesome app idea and I need a mobile app development partner
We have been building powerful, scalable and enterprise-level mobile apps from the last ten years. Whether you need a native mobile app on the iOS and/or Android system or looking for cross-platform mobile applications that will work seamlessly on any device or platform (phones, tablets, wearables); we can turn your idea into a reality.
Let's set up a call and talk about your needs in detail
I already have an app and I am looking for upgradation service to keep my app competitive and stable
We are a full service mobile app development company based in the USA that offer a complete suite of offerings right from mobile app strategy, design, integration, migration to upgrade. Our tech-savvy mobile developers are always available to provide 24x7 support and maintenance for your app. Be it Hybrid, Native, or Cross-platform, we are best known for harnessing the power of modern technologies to build amazing mobile apps that help you stand out from the rest. We offer scope-based maintenance, provide a part-time/ full-time person or work with you on an annual maintenance contract.
Tell us about your requirements and will send you a free quote
We Go beyond Mobiles & Tablet Our platform expertise covers the entire range gadgets to get you best out of technology, including NFC, RFID, GPS, Cloud, Printer, BarCode Scanner, Weight Scale etc.
We make Next-Gen mCommerce and Retail SolutionsWe help businesses to provide excellent consumer experiences across all kinds of mobile devices by using the latest technologies, such as geo-fencing, VR and AR, NFC, RFID, GPS, and personalized push notifications.
We have Firm Grasp of Mobile Design GuidelinesOur mobile app development team follows the Human Interface Guidelines to build a trusted user-product relationship that boosts adoption and satisfaction, helping users interact, not struggle, with content. But most importantly, we know how to break the rules when your app calls for it.
AR & VR Powered ExperiencesFollowing technology ambition to lead the AR race, we help our customers put this promising technology to good use. Our skills can be instrumental in industries which already reap the benefits of AR, such as Jewelry, Retailing.
Hands-On with Image Recognition & Machine Learning TechnologyUsing tools such as OpenCV to help organizations in Jewelry, Apparels, Retail and Manufacturing enforcement to recognize objects and patterns through rule-based and machine-learning systems.
Solid Understanding of Material DesignWe stick with Google's guidelines to help you keep pace with the ever-changing technologies and trends of UX and UI design. Our apps allow for a unified experience across all screens while engaging the user instead of simply pleasing their eye. They provide clear layouts and journeys, being accessible and handy to users of all skills and abilities.
IntegrationTo empower business processes and data exchange, we develop a mobile app that can be paired with other systems in place while leaving room for further integrations, be it your internal system or a third-party service.
More ValueOnce we start a project, our team of Business and R&D experts will go that extra mile to understand your idea and make sure we know what you want to deliver to your users. We work with you to develop an app that evolves along with your business and users, whatever challenge comes our way.
Rapid ResultsTo help you outrun the competition, we aim to shrink the gap between your idea and a winning solution. Our mobile team has a knack for rapid prototyping and agile development, which enables you to get to market almost twice as fast as any other company.
Industries We Serve
QualDev has successfully developed mobile solutions for different business categories and verticals. With the focus on exceeding clients' expectations, we build custom-made mobile applications that meet business goals and drive profitability.
Apparels

IT & Startups

Food & Restaurant

Healthcare

Education & E-learning

Real Estate
Technologies We Are Working With
Our Work
Some of the many clients we've helped achieve great results.
Shah Luxury
Feature rich responsive designed, ecommerce, designer jewelry website, equipped with a dedicated control panel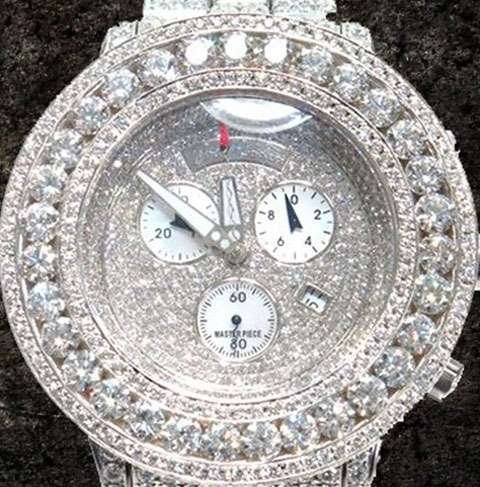 Trax NYC
Customized ecommerce website optimized for viewing on all mobile and other handheld devices. Customers can purchase precious jewelry easily while on the go.
MK Jewelry
Responsive designed, ecommerce, designer jewelry website, equipped with a dedicated control panel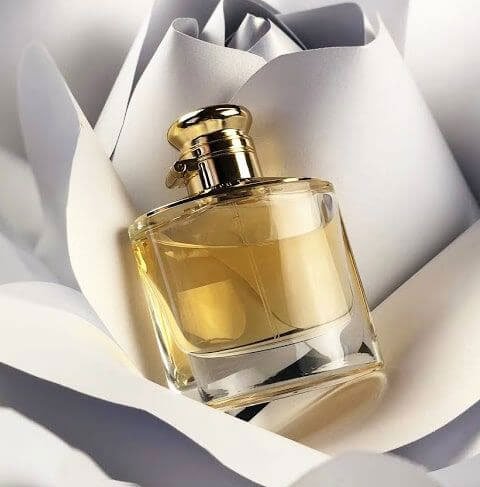 Maxaroma
This ecommerce website has a dedicated control panel for administrator to manage information and orders
New Passport Photo
Custom Designed website that users can visit to download or learn more about the features of the NEW PASSPORT PHOTO iOS and Android apps
Partnership Models
A perfect partnership that delivers results!
Your wish is our command. From an individual developer to a dedicated project team, we have everything you need

No extra or hidden charges once the deal has been sealed.
Together we will seize the full potential of your market.

Your success is our success and we are committed to maximizing your profit.