The Wizards of

eCommerce Development
Beautiful websites, more conversion and increased revenue at competitive pricing – what's not to like?
Our eCommerce/m-Commerce Expertise
The digital world continues to pull customers away from traditional stores. Shoppers armed with laptops and smartphones are drawn towards purchasing online rather than going to a brick and mortar store. This has led to exponential growth in global ecommerce for both B2B & B2C market segments. Brands have already started to sell their products to both consumers and businesses to generate more revenue and increase their market share.
To keep up with the competition, we empower brand like yours with unique ecommerce & mcommerce solutions that build customer loyalty, dominate the competition and drive revenue growth. If you are looking for simplifying or blending your customers shopping experience across different devices while keeping the same brand promise, then QualDev is the right partner for you.
Our eCommerce development services Include
Responsive & Mobile Friendly UI/UX

eCommerce Store Customization & Enhancement

Mobile Commerce App Development

Ecommerce Platform Migration

Payment Gateway Integration

Inventory Order Management

Shipping API for eCommerce

Ecommerce Marketplace Integrations

Ecommerce Project Rescue

Ecommerce Security & PCI Compliance

Reporting & Analytics

Ecommerce Store Optimization
eCommerce Technologies we
What Can We Help You With?
Industries we serve
With more than 200 clients all over the world, we cater to almost all industries.
Apparels

IT & Startups

Food & Restaurant

Healthcare

Education & E-learning

Real Estate
B2B eCommerce Development Service
ecommerce is no longer an OPTION but a NECESSITY for business that want to grow. B2B companies are increasingly adopting digital means to boost sales and increase market reach - a move driven by the success of Amazon Business and the changing B2B buyer demographic.
How are you changing your business models to accommodate ecommerce?
QualDev is a leading eCommerce development company based in the USA. Partner with QualDev and take advantage of this opportunity for growth. With leading-edge technology at our disposal, we develop standard and customized ecommerce solutions that empower and compliment your business models.
"B2B retailers expect B2B online sales to grow more than 25% in 2018." - Bigcommerce 2018 Study
Qual

Dev

B2B eCommerce Solution Features:
Responsive & Mobile Friendly Design
Easy to Customize & Enhance eCommerce Store
Options for Integrating Vendors, Distributors & Manufacturers
Real-time Inventory Data
Real-time Order Tracking Dashboard
ERP, CRM & Custom API Integrations
Reporting, BI & Comprehensive Admin
Workflow Management - Approval, Fulfilment & Billing
Incorporation of B2B Payment Methods
Why Do Customers like You Choose

Qual

Dev

?
We help organizations transform their great ideas into commercial successes-period!
Our experienced eCommerce designers and developers will create a user friendly storefront that is customized to your business needs.
We integrate the best of eCommerce technology for you We seamlessly integrate your ecommerce site with a wide range of 3rd party solutions - from SSL certification and payment gateways to inventory and shipping management platforms.
We create light-weight and scalable applications Both our web and mobile ecommerce solutions are developed to offer enhanced functionality, faster shopping experiences and easy checkout.
We offer solutions that facilitate high conversion rates Our retail solutions provide you with a robust and intuitive ecommerce site that will help you easily convert visitors into paying customers and make larger profits.
We provide quick and easy migration Our expert team can smoothly migrate your existing site from any platform to a leading and easy to use ecommerce management platform.
We maintain and offer complete support our eCommerce development services also include continuous products update, to ensure your site is secured and optimized for better performance.
75
Experienced team members
400
eCommerce stores developed
$90M
Revenue generated every year
25%
Average 25% Annualized Revenue growth
Our Work
Some of the many clients we've helped achieve great results.
Dilamani
Feature rich responsive designed, B2B eCommerce website, equipped with a dedicated control panel.
National Lighting
Customized ecommerce website promoting lighting and light fittings, with dedicated control panel
Makari
Feature rich mobile friendly ecommerce website equipped with a dedicated control panel
Perfume Live
Custom eCommerce Perfume Website, with dedicated Control Panel
William Barthman
Custom Timepiece and Jewelry Website, with dedicated Control Panel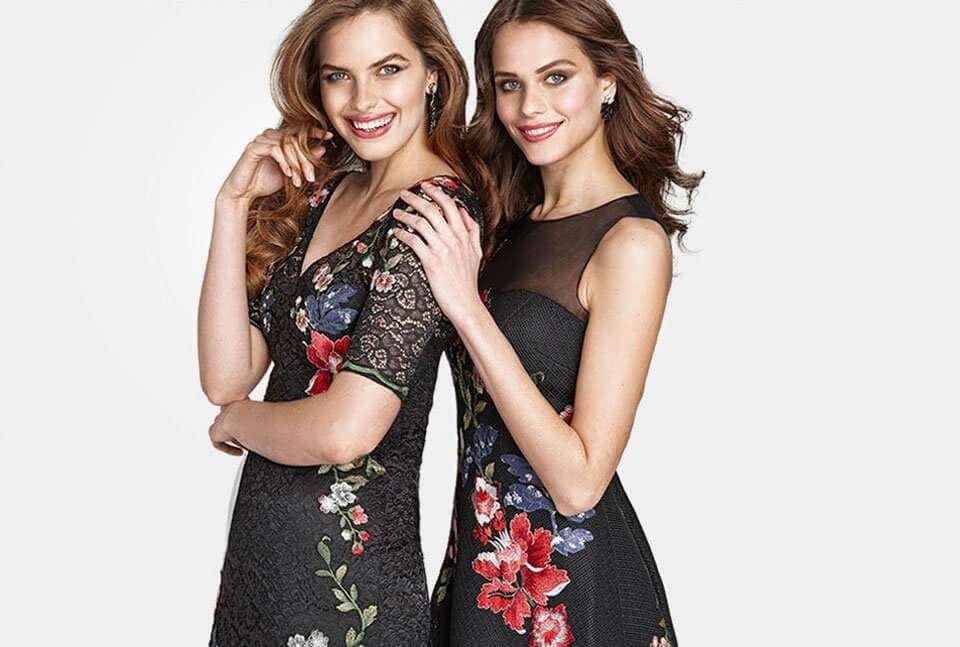 Teri Jon
Full featured ecommerce Apparel website with a dedicated control panel to manage different sections of the website